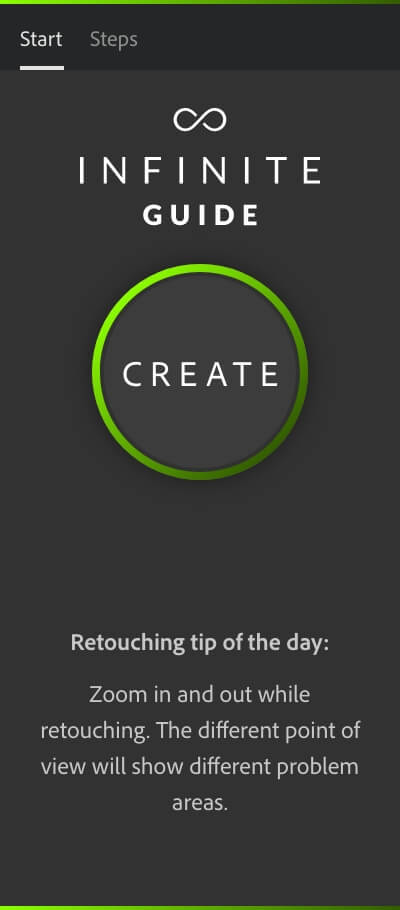 The Infinite Guide Plugin
Think of Infinite Guide as training wheels for Photoshop! When it comes to retouching there are an overwhelming number of steps and processes that lead us to achieve the final result. The Infinite guide plugin simplifies the process so you can enjoy learning and finishing an image. 
The plugin guides you through each step with specific tips, automatic tool selection for every process, and adjusting the settings for each tool to suite the problem that you're working on. The goal of the panel is to cut the need to remember every little detail so you can enjoy the process of retouching and learning. 
Add to Cart