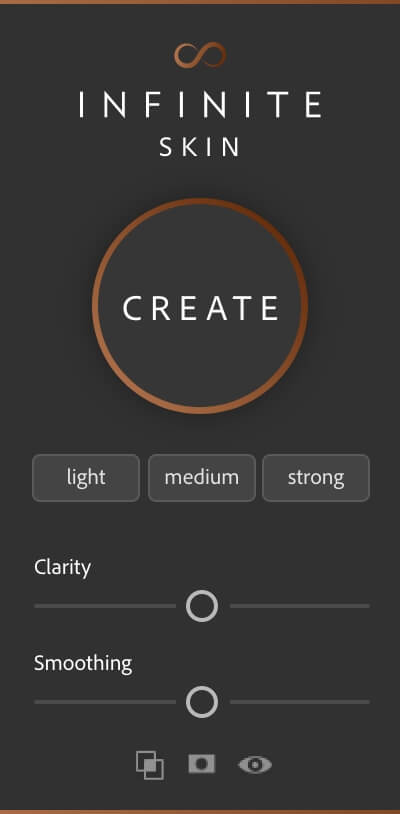 The Infinite Skin Plugin
With images being so sharp, this panel aims to give you ability to realistically soften skin tone and detail independently right in Photoshop, while ensuring the settings respect the structure of the face. The goal is not to replace retouching, but to use it as a primer for skin so you can spend less time retouching. You'll still have to do some healing and cleaning up transitions, but this aims to make that a bit more forgiving.
This is specifically great for photographers who have to work on large amounts of images with a fast turnaround time. This happens in wedding work, individual portrait clients, boudoir clients, and more. This helps get a head start without having to leave Photoshop too.
High end retouching is still something done by hand and this may not be for everyone, but we recognized the need for it in our industry and where this has a place. We believe that this will pay off in the first day alone with the time saved.
Add to Cart