I recently had a chance to come to Iceland and co-host a photography retreat with Cat Gundry-Beck. I somehow happened to make her acquaintance through seeing her comment during an Instagram Live I did a while ago. When I clicked on her work, I was immediately drawn to her pastel tones of Iceland and knew I had to be friends with her! It was refreshing to see this beautiful country from a perspective that I had never seen. It was so light and delicate where you usually see this place in a brooding and darker viewpoint. I wanted to see this country through her eyes, so we began planning a retreat. Through the process, I realized I became even more amazed at who she was; the person beyond the work was so inspiring. Cat is this wonderfully sweet and authentic creative who has such a lust for life and exploration. From the way she described the places we would visit together, I could tell that she was passionate about sharing her love of the things she had seen here in a way creatives would admire.
Cat is someone who moved here a few years ago and immersed herself in the country that she respects so much. She went through so much to establish herself, where she now thrives. Her can-do spirit and always optimistic attitude matched with her relentless pacing to get to her goals. It invigorated my own desire to create and pursue my dreams. I wanted to feature her because we all collectively agreed that she is someone every creative in my network and beyond has to know about. Her story is one I feel everyone can garner inspiration from!
To find more of Cat's work please visit her Instagram and Website:
https://www.instagram.com/catgundrybeck/ and https://www.catgundrybeck.com/
Interview with Cat
Where did you initially move from and what type of photography were you doing when you got here? 
I grew up in Dublin, Ireland but emigrated when I was 18 to do a degree in photography in England. After graduating, I assisted in London for a year and then moved to Norway, where I worked in an ad agency and ran northern lights photography workshops. When I first got to Iceland, I worked for a tour company taking photos and video content for their social media and advertising. Alongside that, I was shooting outdoor elopements and proposals. Fashion and commercial work are what I'm most passionate about, though, so I moved into those after a year of being here, and now that's what I focus on.
What are your go-to sources for inspiration? 
I love fashion magazines like Vogue and Image (an Irish magazine). For a long time my Instagram was only filled with adventure, travel, and landscape photography but I didn't feel very inspired by it. I knew my visual diet was very important, so I spent some time training the algorithm to show me more fashion and beauty photography. I also very consciously look at the masters quite often – we are exposed to so much content every day. Still, I feel so inspired by photographic pioneers like Annie Liebovitz and Robert Doisneau.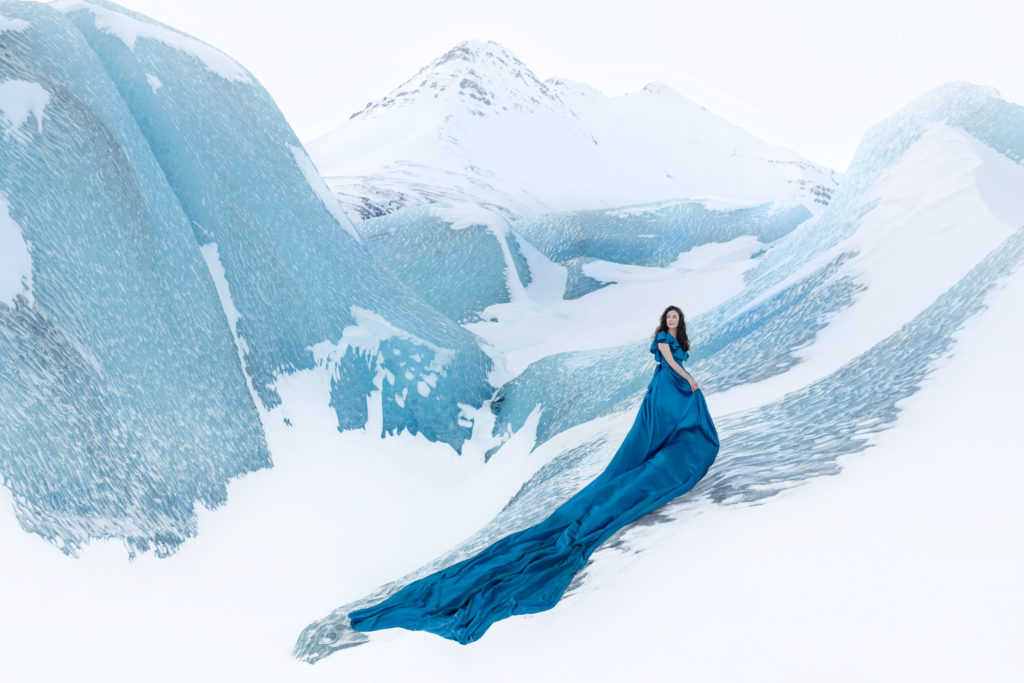 As a creative, has there ever been a time when you've had to say no to a job?
A while ago, I was asked to shoot an event. I really didn't want to do it, I love shooting events when they align with my interests, but I much prefer creating shoots to documenting. I was so scared to say no – it wasn't too well-paid for the amount of work it was, but it was still more than the zero I was planning to earn that day! I knew I could spend that day working towards more long-term goals, and that was more important to me. So I said no and immediately after, called my mum and cried about it. It felt so wrong to turn down work when I was building a business, but I knew in my gut it was the right decision. Soon after, I was asked to do a fashion shoot that was in line with everything I wanted to do in life. It had to be on the same day as the event, so if I'd said yes to the job I didn't want to do, I would have had to say no to this one! This fashion shoot led to another shoot that ended up being printed in British Vogue, so it was absolutely the right decision to trust my gut, even though saying no felt so strange.
How did Iceland change your style of photography or was it the other way around? 
I developed a very distinct style when I was in university back in 2013. Through a lot of different projects and research, I found that I really love creating bright, minimal, pastel images with an ethereal feel. When I first came to Iceland, I felt overwhelmed – I'd only seen dark and moody images from here, and I felt like I had to adapt to fit into this new country. The first photos I took here were not me at all, but after a while, I realized I had to stay true to myself and started to find landscapes and compositions that made me really excited. Winter is my playground – my favourite thing is a snowscape with a pink sky.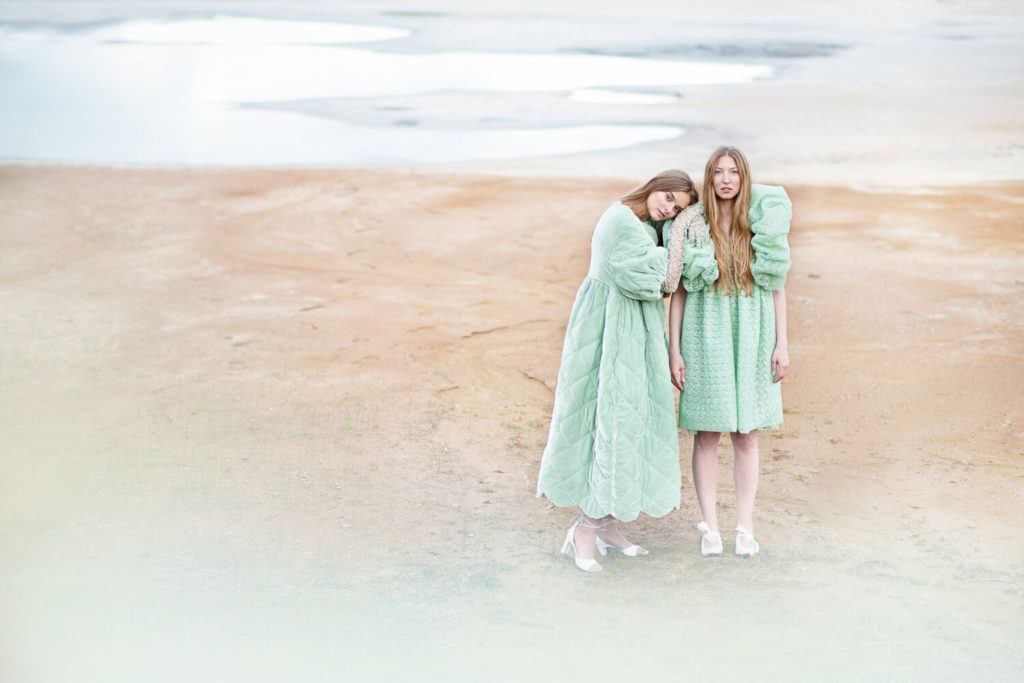 What was the hardest part of coming to a new country as a photographer? Were there any aspects that surprised you after coming here? 
Starting from scratch was a huge challenge. When I landed, I didn't know one person here or have a house or work lined up. The first two months were very lonely, I found it hard to meet people, and all doors felt closed to me. But my gut told me I needed to keep going, so I stayed, and suddenly I started meeting creatives here and getting work; it was so worth a tough first couple of months! I joined a women in business networking group that really helped me to build a name for myself here, and I started running photographers' drinks events.
One thing that surprised me was the strong sense of community and how everyone knows each other here. People really look out for each other – when the pandemic hit, I had so many of my clients reach out to me asking if I needed anything as they knew I was far from home; it was so heartwarming.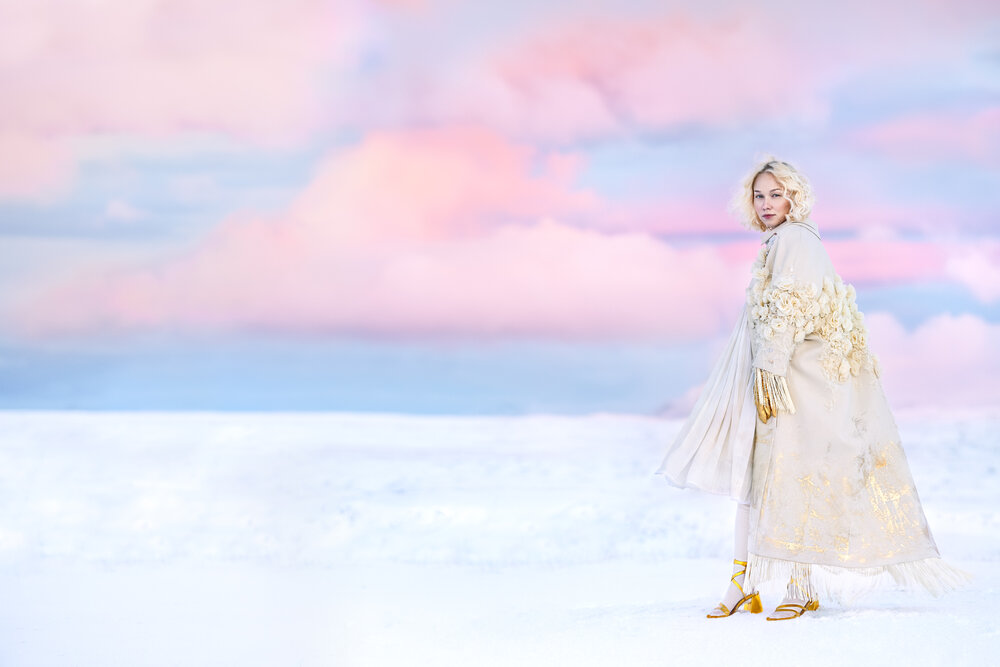 What is the most exciting part of the process for you? 
For me, one of the best feelings in the entire world is when I'm taking a photo I'm proud of. I'll usually squeal and do a little dance! I really love it when planning and teamwork all come together, and everyone's excited about what we're creating. Usually, I shoot outside, so I really appreciate it when the weather and landscape are on our side. I also absolutely love when the team goes inside to warm up over a meal together and bond over what we've just created.
What role does color play in your work? 
Colour is probably the most important element to me. I have always been fascinated by how colour can evoke an emotion or atmosphere. I love having one dominant colour in a photo and then complementing it with other colours that create harmony with it. I see things in colour all the time, like days of the week, songs, or people I know – everything has its own colour when I process things in my head, so that's how I've always approached my photography.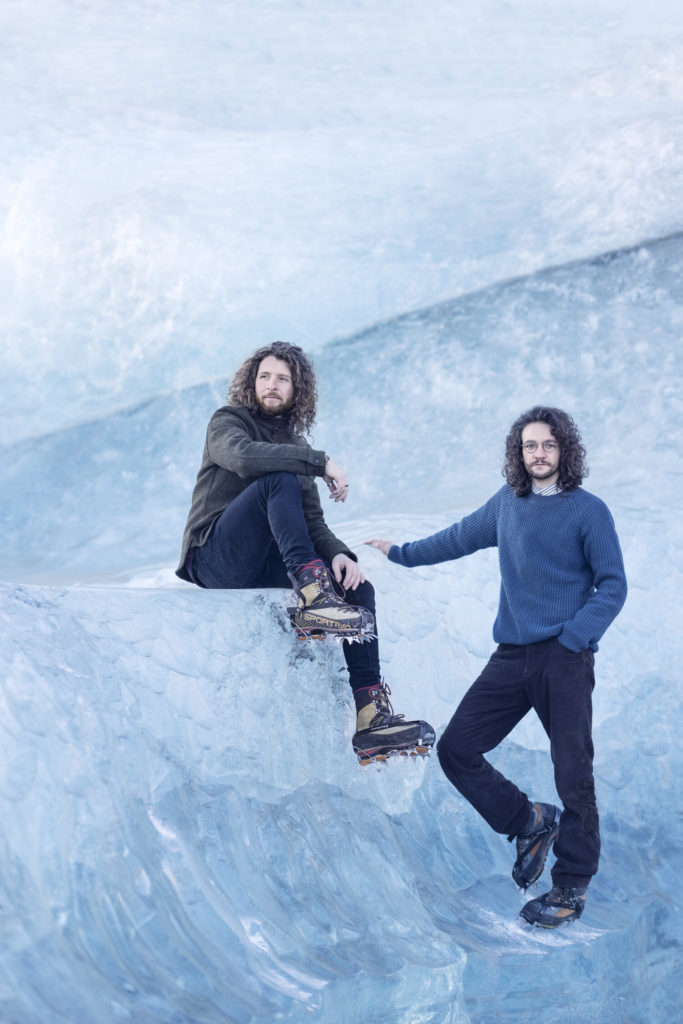 How important is color grading to the final look of your work? 
I'd say it's almost too important! I can be a bit of a perfectionist; sometimes, I'll spend way too long getting the exact right shade of blue for an Instagram post. But I adore colour-grading, so I find it really fun.
What is your usual approach to color grading and do you usually do that before or after retouching?
I usually do a quick colour grade first, just so I can see where I'm going with the image before retouching. Then after retouching, I'll go back and do more in-depth colour grading. I usually warm up the midtones and make the shadows colder in the colour balance tool, then do more specific colour grading in selective colour. A lot of the time, I'll add a cold photo filter on a low opacity and also pair that up with a curve adjustment layer, where I would pull down the curve in the red channel.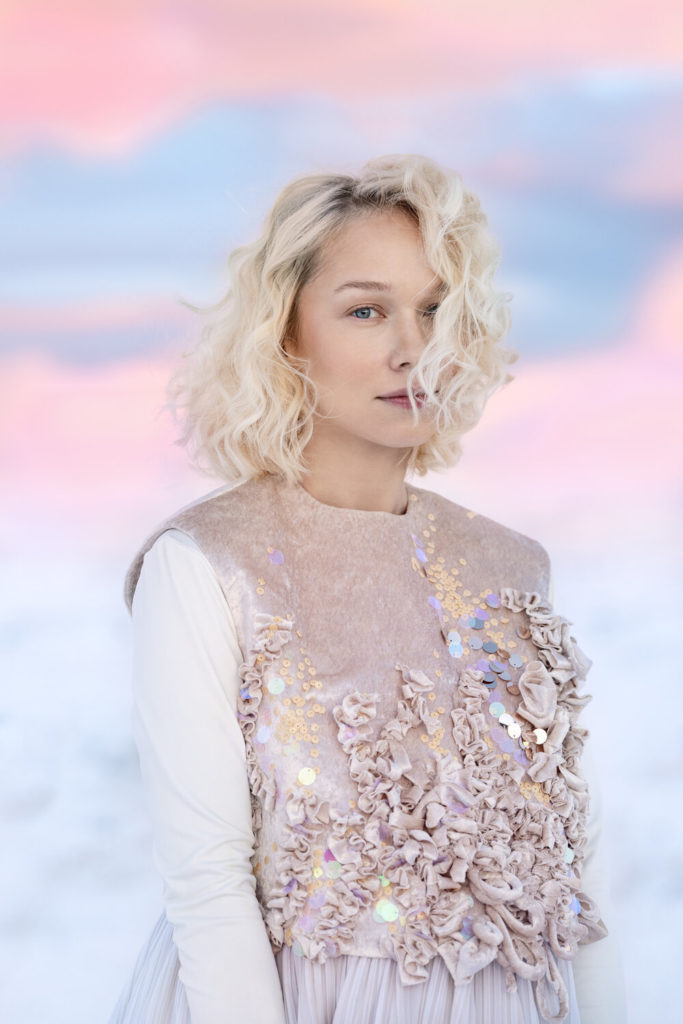 Are there any movies that you love and draw inspiration from for color? 
My all-time favourite movie is Donnie Darko; I find it so thought-provoking. In terms of movies that inspire me creatively, I came out of Cruella with my heart racing – the outfits and the elegance was mind-blowing to me. I find Wes Anderson's movies to be stunning visually as well, especially The Grand Budapest Hotel.
What is your ideal photoshoot in Iceland? 
My ideal photoshoot in Iceland is to have a beautiful model wearing an unusual design in an epic Icelandic landscape. The shoots we did on the retreat with Pratik were exactly that – I was so in my element organizing this trip with him and getting to do these shoots! I'm really into futuristic vibes at the moment, the more extravagant the better. One of my dreams is to collaborate with a 3D fashion designer and put their digital designs over my photos.