written by Tina EisenI met Umbar nearly 10 years ago and her talent and beautiful, kind nature made me never want to take my eyes of her ever evolving work during the years to follow.
Umbar Shakir is a beauty and fashion photographer based in London, UK. She's no stranger to collaborating with the creative talent the city has to offer, from agency models to make up artists and designers.
While during the earlier days of her career Umbar was more of a studio photographer, she is now drawn to shooting outdoors and on location a lot more.
Umbar pins her distinct happy, colorful style partly on her Pakistani heritage and partly on her love for all things nature and flowers.
"Growing up in London, against an urban backdrop, and a riot of colour at home, I was either going to rebel against color or embrace it – and embrace I did!"
When we asked Umbar about the inspiration to her images she told us passionately about the difference between 'pics' and 'images'.
Imagery is a piece of art, created through the medium of photography and serves a much more deliberate purpose than a picture, which is but a capture. For Umbar her conscious color choice plays a big role in making that transformation from a pic to an image.
"Pics can be nice, but an image will move me, impact me, be thought provoking and aspirational!"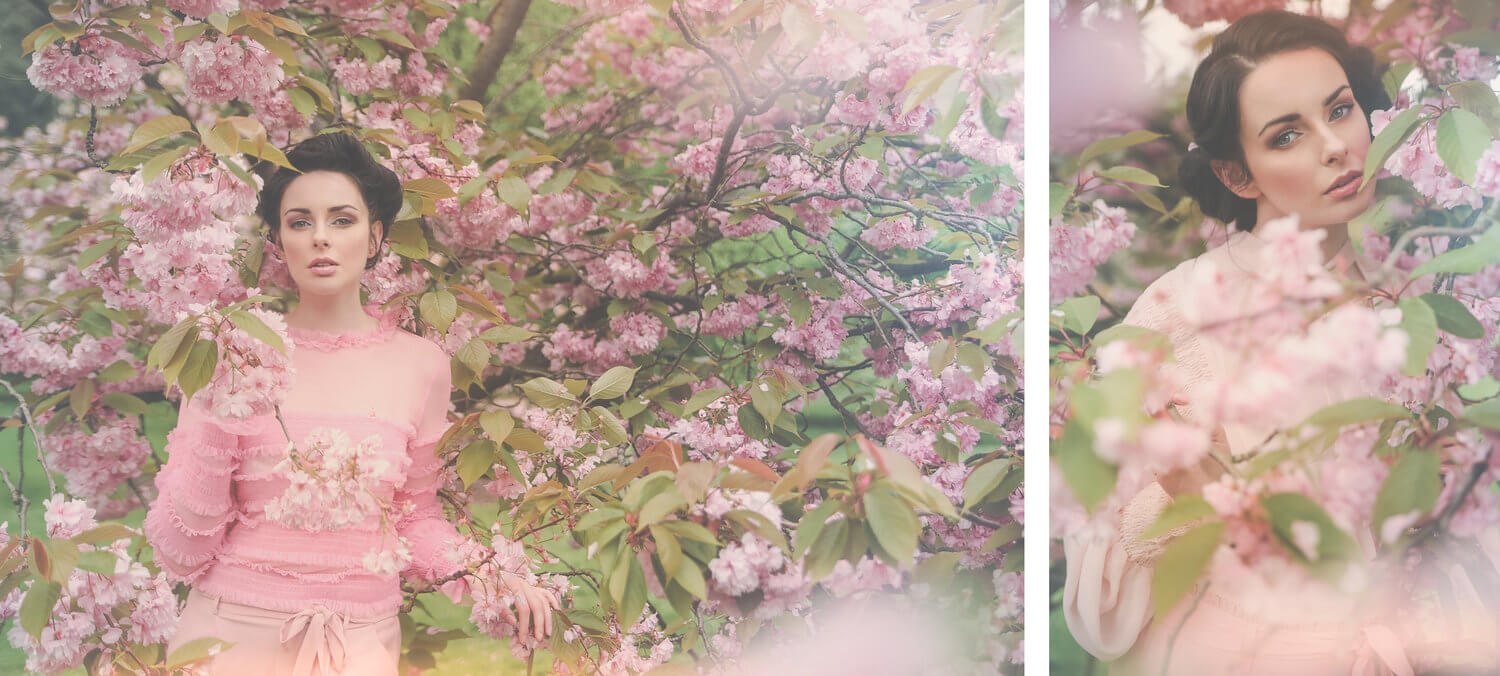 With colors being linked so closely to the viewers mood, toning is a powerful tool for Umbar to get across an emotion and evoke a response.
Before her shoots, Umbar typically comes up with a concept and moodboard. In this early stage of her shoot planning process she already has an idea of how she will later color grade her finished images – whether it's a warm or cool tone; saturated or neutral colors. Rarely will she just go with the flow during her post production.
For the "Blossom Reveries" series Umbar's color vision ahead of the shoot evolved around soft, candy pastels and slightly porcelain, cool tones.
For this specific set, which was created in the late spring of this year, Umbar and her team patiently waited for the first sun rays to grace the UK and for all the beautiful blossoms and flowers that came with it!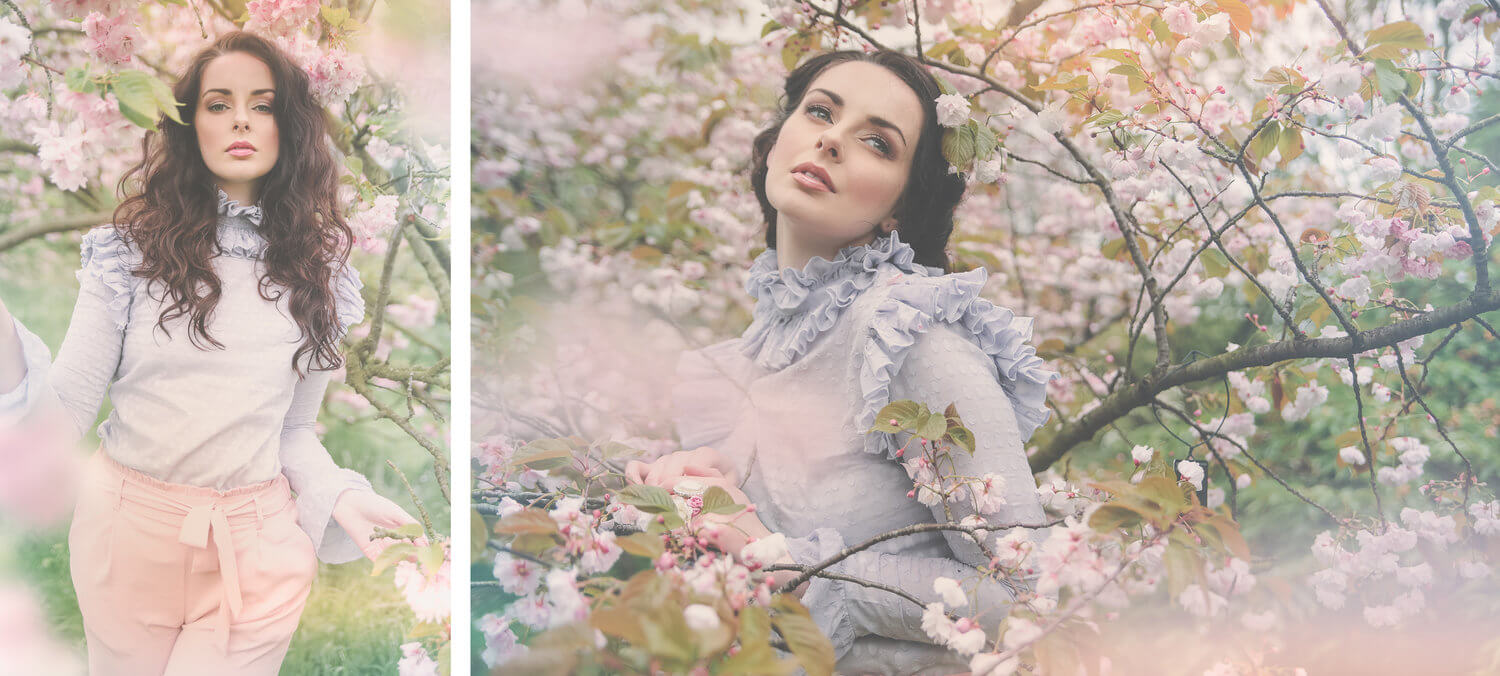 Due to a last minute cancelation on the same day for both Umbar and her model, they spontaneously threw together a mood board, portraying floaty, soft, romantic vibes inspired by current pastel coloured fashion, feminine ruffles and sakura blossoms. Make Up Artist in tow they went on a venture to Kew Gardens in London.
The images of the "Blossom Reveries" series was one of the first sets Umbar tried the Infinite Color Panel on.
Using the panel and hitting the create button opened up a world of options, some even differed from her original vision. Seeing the different suggestions really prompted Umbar to consider her color schemes for the shoot in more depth. The aesthetic, mood and style she wanted to portray to the viewer played a big role in her decision.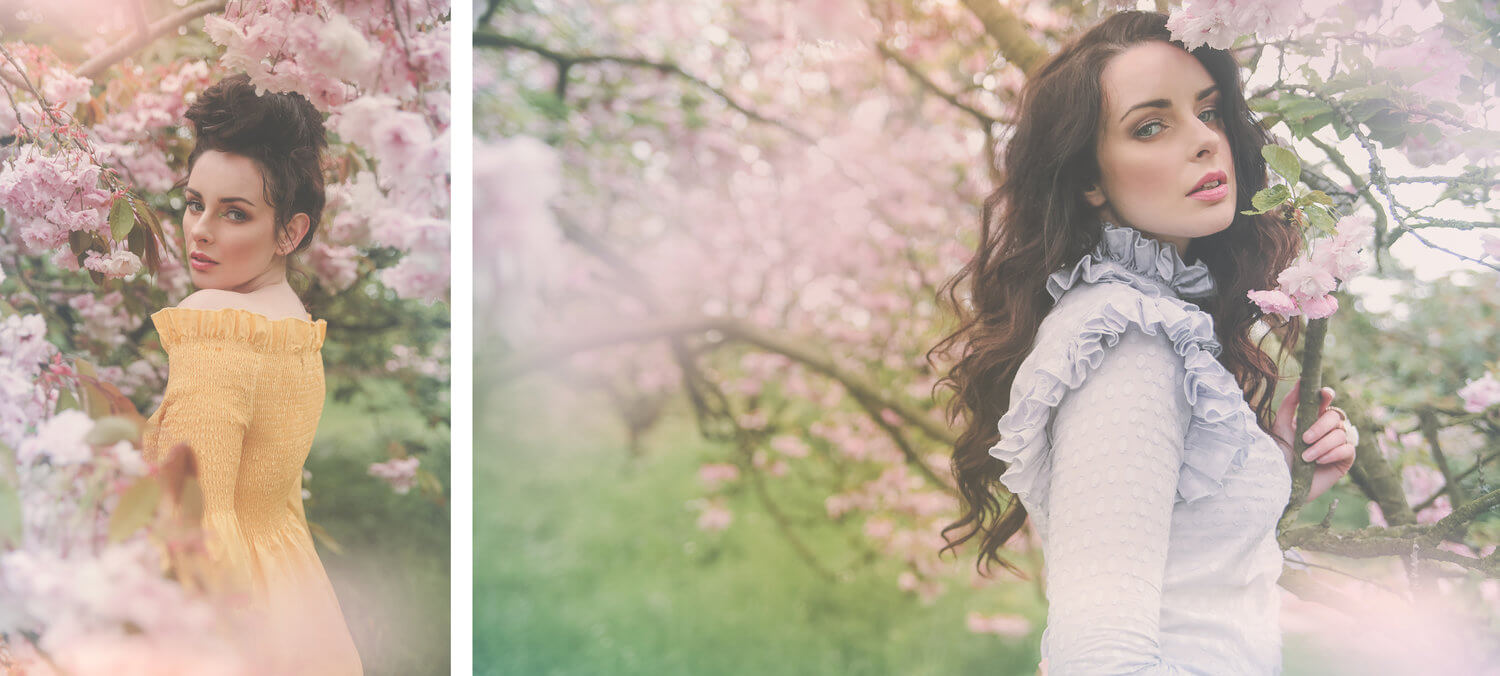 Being able to see the alternatives actually helped Umbar confirm her colour vision in this case – The palette suited the overall emotional tone of the shoot, which she wanted to be soft, romantic, and slightly retro.
"I believe we all see colour in different ways, some see the world in cool tones, some see it saturated, some see it in muted neutrals etc.  I can't totally prove my theory, but I think how I see the world totally shows in my work…  Stay your own colour happy!"
She set out to impact the viewer,… mission accomplished! A striking set of images, making us not only re-live the buzz and joy that was in the air when sunshine and spring finally hit the UK after a winter that went on forever, but also makes me (quite literally!) smell the scent of those blossoms as I browse through this set!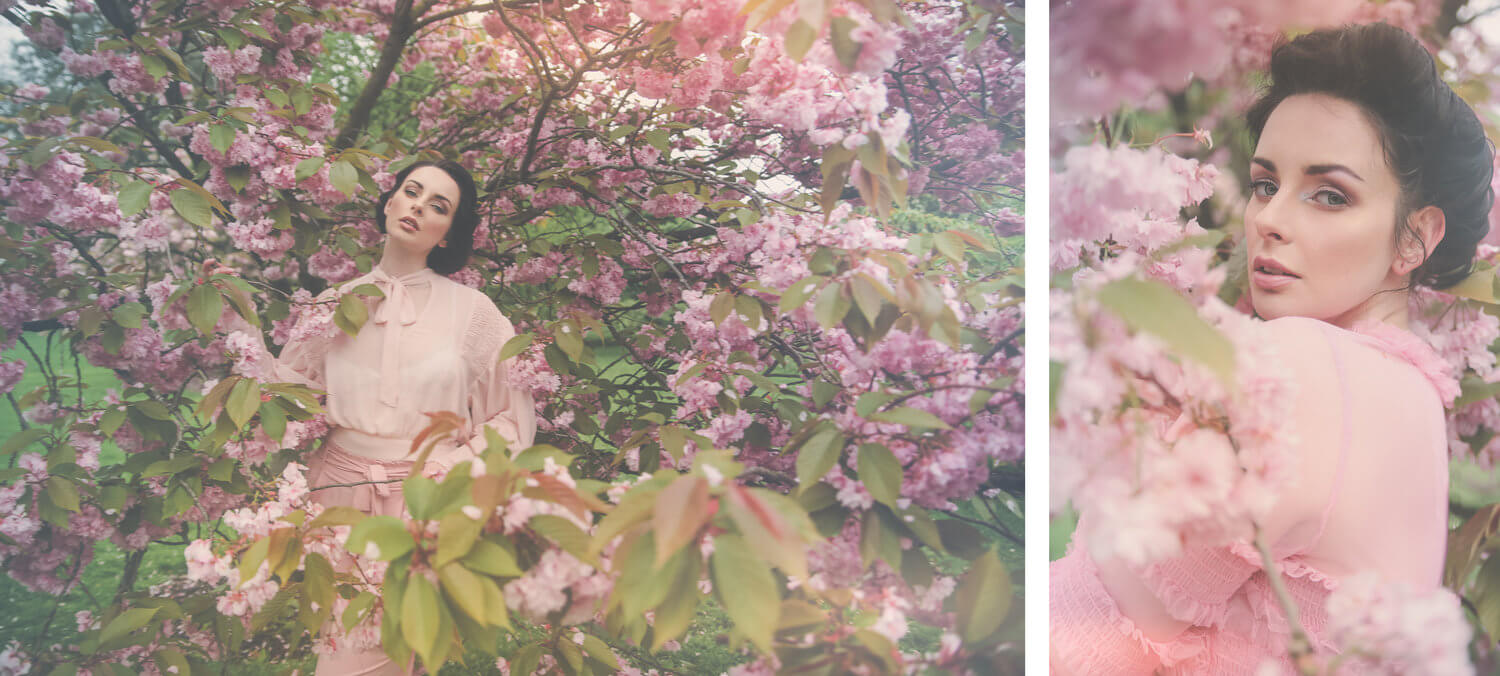 Infinite Color Panel Tutorials BY Umbar
If you'd like to see a behind the scenes of Umbar's shoot or a video of her workflow, including the Infinite Color Panel, here's some links for you:
Umbar on set, a bts look at a fashion shoot