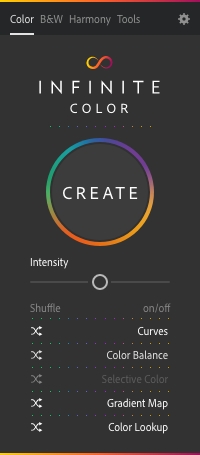 The Infinite Color Panel
Finding a direction is often the hardest part about color grading. As a retoucher, I often found it difficult to see where I wanted to go with an image in Photoshop. I wanted to create a tool that guides you to explore the possibilities of your image in a way that makes it enjoyable, no matter what you photograph. I believe Infinite Color will be a priceless tool that will allow you to discover the potential of each image and uncover colors you never imagined possible.
Pratik Naik (founder)

Add to Cart
Enter coupon code "VIP" on checkout to get 25% off!
It will come out to just $99!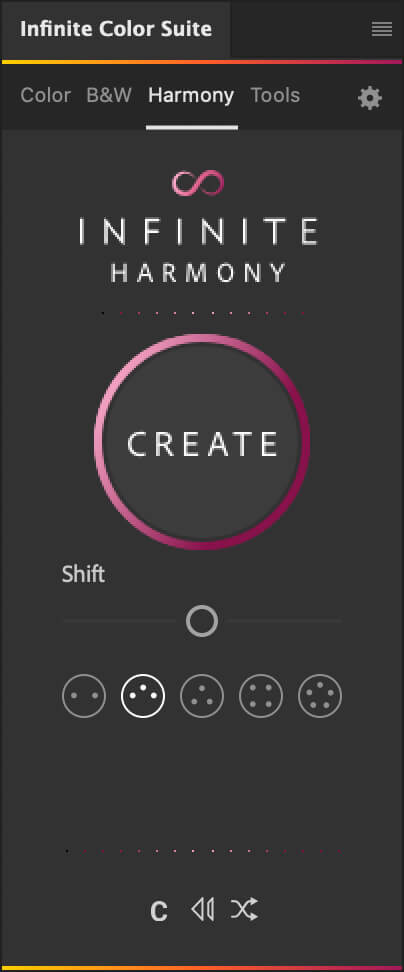 Harmony Tab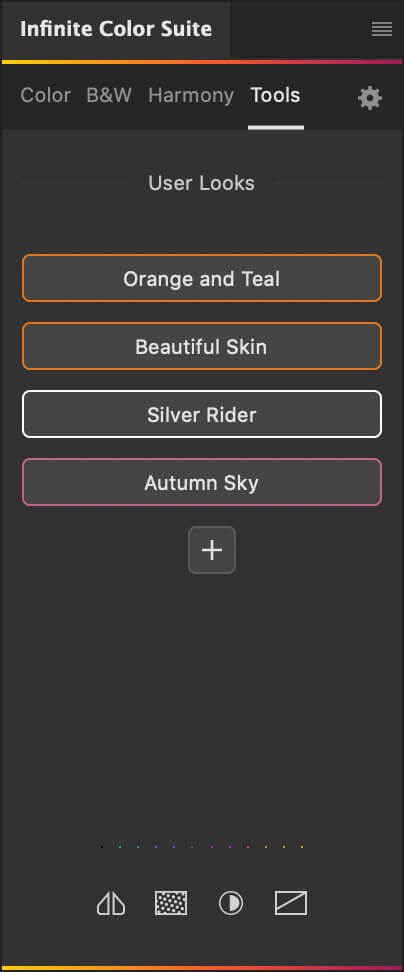 Tools Tab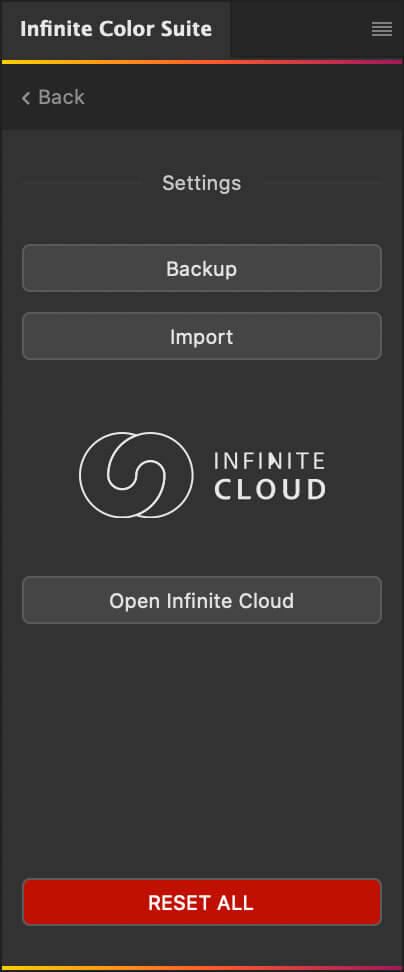 Settings