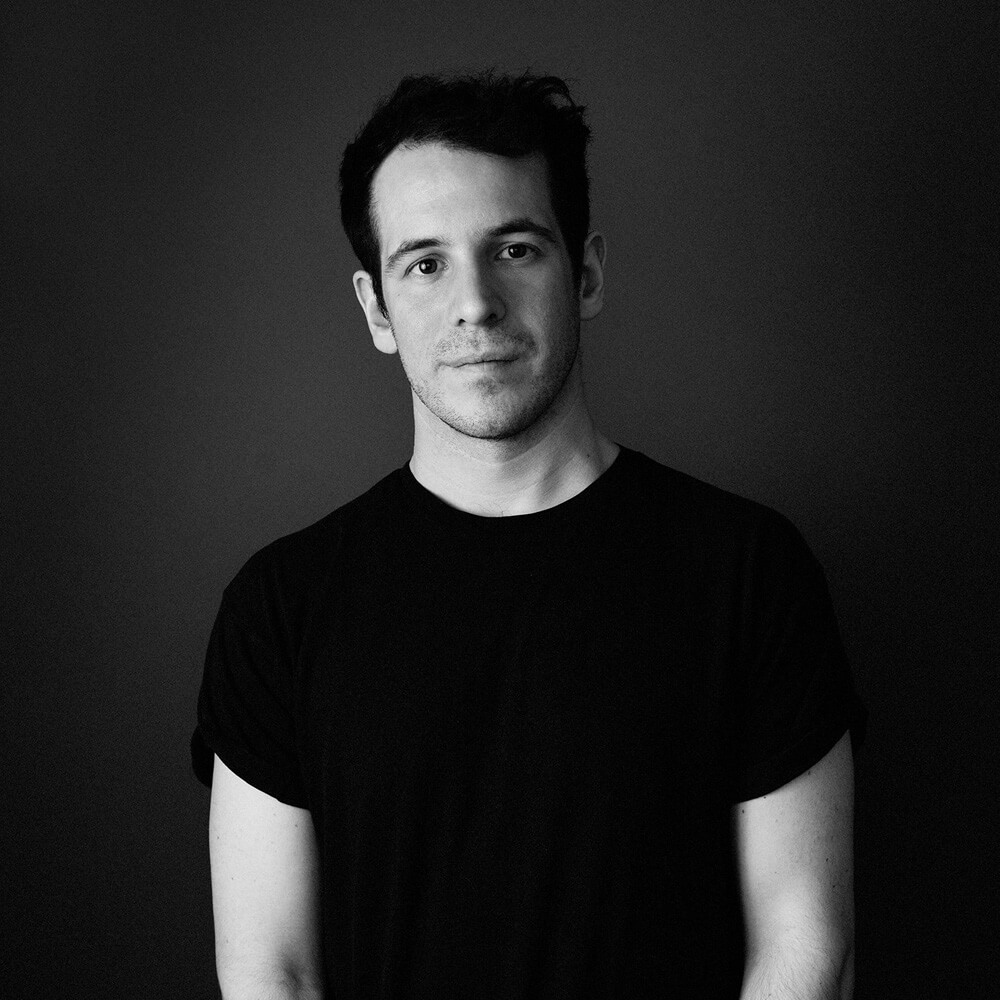 Questions written by David Parish
Oscar is just one of those people that you're better for knowing. He has a really great grounded demeanor about him while still being charming. I've known Oscar for a few years now and I always admired his portrait work. There's a sense of drama and mystery about it. I can definitely say I use it for my own personal inspiration as well. With his experience shooting personalities and celebrities in both studio and on location, we decided to talk to him about a few topics like photography education, his approach on working with clients, and his color grading process among others.
Be sure to get to Oscar through his Website and Instagram!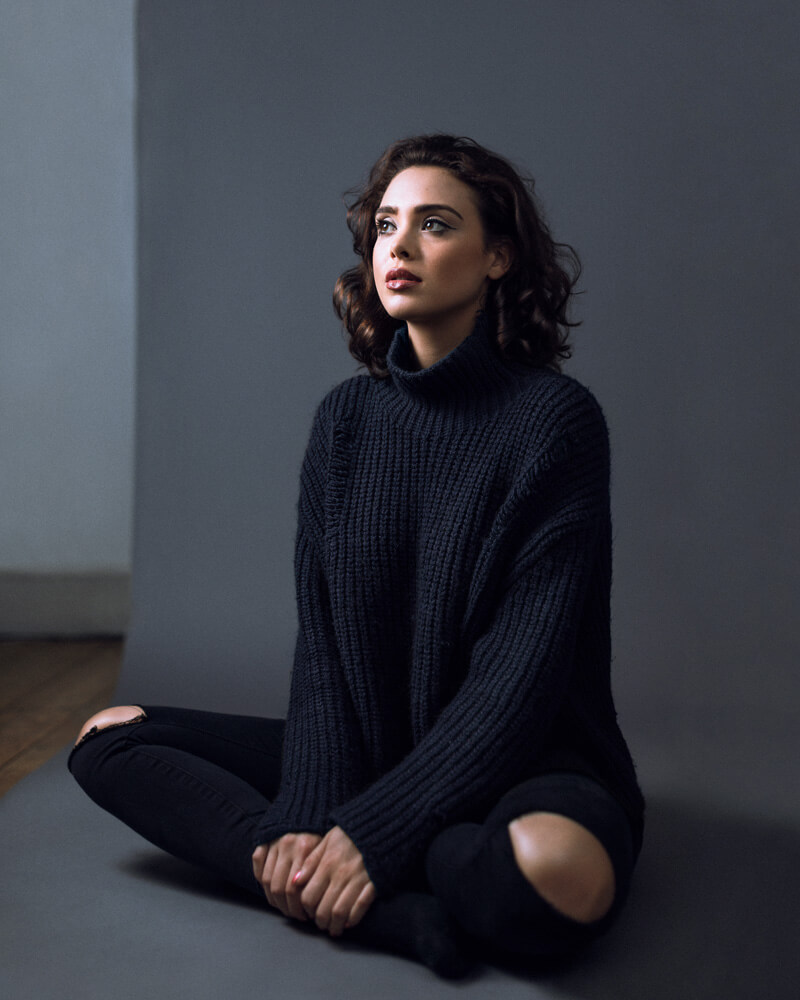 You graduated with a BA in Fashion Photography from London College of Fashion in 2009. How do you think that has benefited your photography career to-date and do you recommend that others follow the formal education path?
For me, doing the BA in Fashion Photography was a formative time. Back in 2006, when I applied, it was the only degree that specialised in Fashion Photography, and the only other option I could see to learn was assisting.
It did influence the direction I took with my work, I'm not sure where I would have ended up otherwise. However, if I were to be at that stage of my life again, in 2019, I have a feeling I would do things differently.
Now there are so many options to learn, good photography education available to purchase online, and a lot of photographers running workshops too (all for a fraction of the price of going through university, I might add).
When I began, magazines, (and if you were lucky) a YouTube tutorial were available to learn specific techniques.
Having seen some of the courses out there, I would probably recommend going  that route now. At university, we did cover the technical side of things, but generally it was quite entry-level, and not scaled much for those who already knew the basics. With online education you can dip in and out at your own convenience, and repeat sections anytime.
The good thing about university was learning the cultural and historical side of photography and fashion, and we had some very interesting lectures on that. I don't doubt it could all be found online somewhere, but it doesn't seem to be as readily available, and consumable as the more technical tutorials. Of course meeting the lecturers, mentors and other students with the same interests and direction was also great.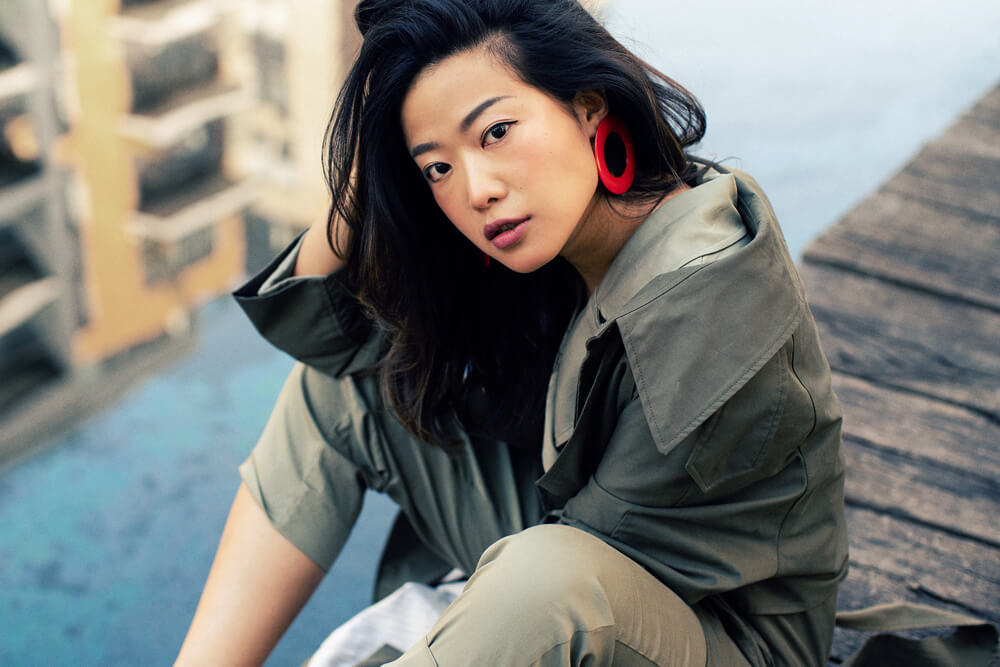 Your portfolio has quite a bit of black and white in it; do you have a preference for black and white over color imagery? How do you decide the direction you will take between the two?
I love black and white, I often find it draws more attention to the subject, and I find the viewer is able to create a stronger connection with the subject. There aren't as many distractions coming from varying colors in the background (when I'm on location) etc.
Sometimes though, the colors are irresistibly beautiful, and work much better than a black & white image.
I shoot on location quite regularly, so I often don't have control over what colors appear in the background, when there are a lot of distracting colors, converting to B&W is often my first idea to help the image.
Another occasion in which I often go towards B&W would be when I'm shooting in high-contrast lighting conditions, I love a contrasty b&w.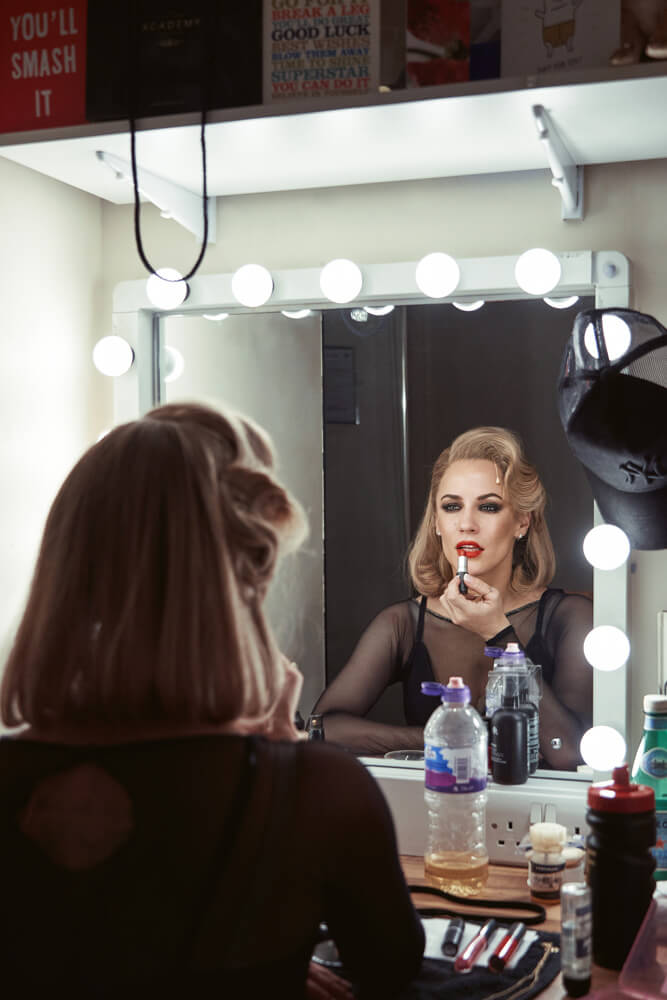 You have photographed everything from aspiring actors to celebrities and social movers – do you approach shooting with a star differently than you do shooting with other people?
In general, I will approach similarly to how I approach anyone else, I'll introduce myself and if time allows, talk for a while to make them feel comfortable. To get the connection with a famous person, I think the fame is often a barrier that can get in the way of connecting with another person, I try to avoid this by treating them like a human, I still acknowledge their talent of course, but I try to avoid seeming starstruck. I see them as someone who's very good at their job, and treat them with the respect that goes along with that.
The other way a shoot with a celebrity often differs, would the amount time I have with them is a lot more limited, so I'd have done lighting tests beforehand, I'd have also made a thorough plan with the client, to make sure we get exactly what is needed from the shoot.
Lastly, I always make sure to also communicate with the talents management to make sure my ideas for the shoot would be okay with them too.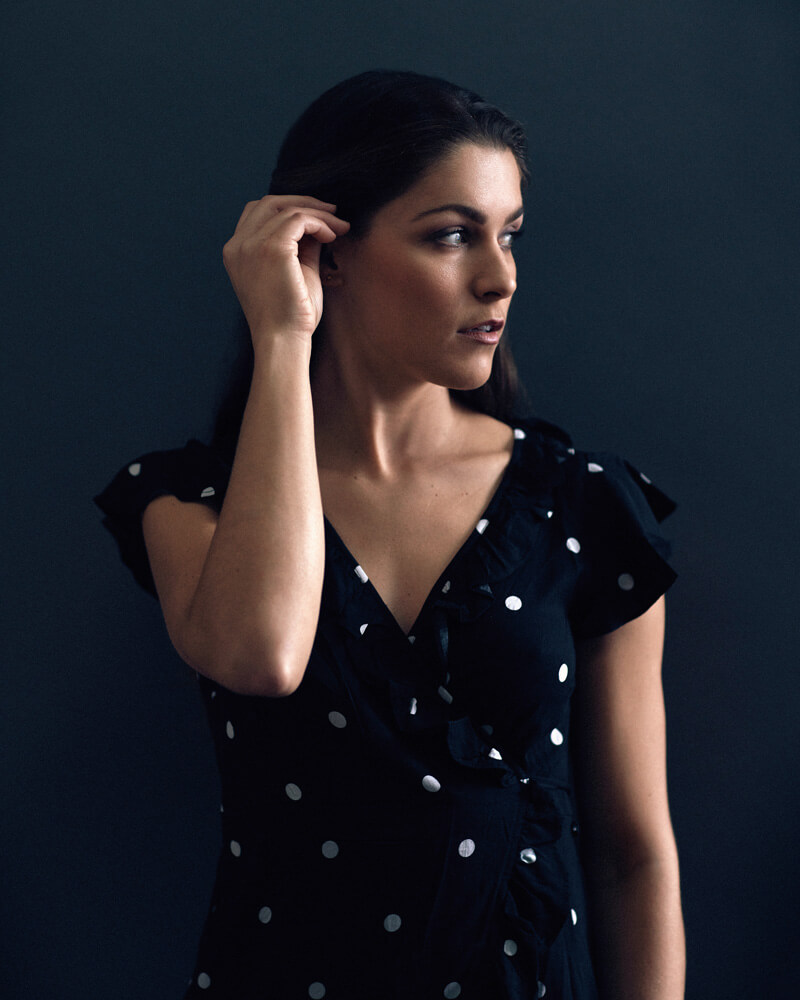 You have shot with Lara Jade on a few different occasions for editorial work. How does it feel having another photographer, especially someone like Lara, in front of your lens knowing that they understand everything you are doing every step along the way?
Lara and I have been good friends for almost 10 years now, and I've been taking her portraits for almost as long. To begin with, I felt a little daunted by the fact that she would know exactly what was happening behind the camera, and would know if I had made a mistake.
As we did more shoots, I found her being a photographer was actually a good thing, as we can collaborate during the process and I know she'll understand why I choose a certain location because the light works best there etc.
Our shoots are always super chilled, and fun as we know how the other works, and how to get the best results possible!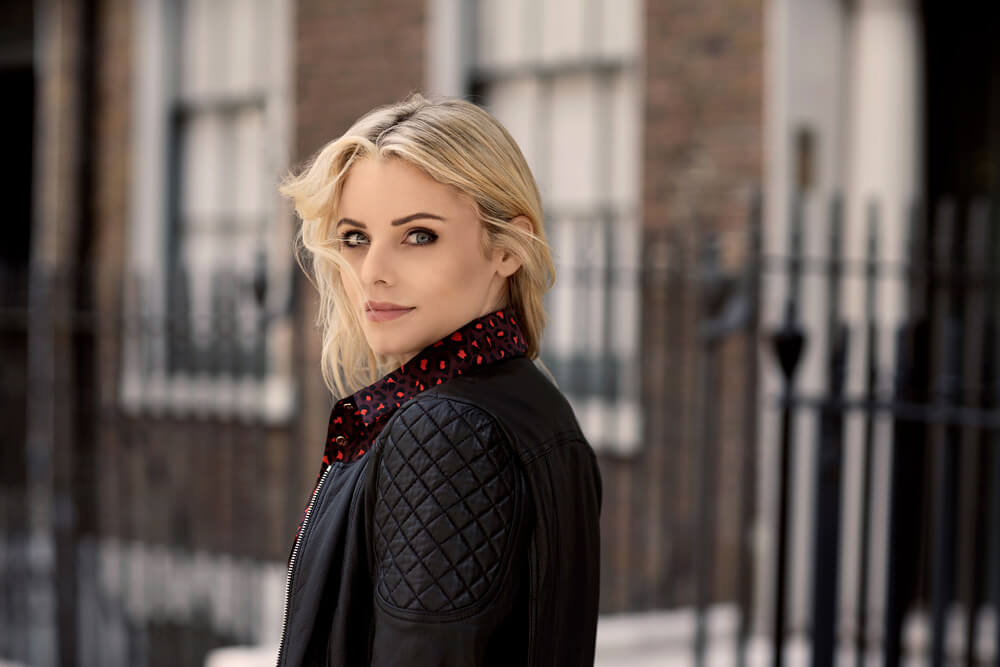 How do you approach your color grading process?
I've just recently started using Capture One to process raw files (very late to that party I know!) So I begin there, generally starting by getting the white balance looking accurate, then making subtle adjustments in the advanced color editor – often making most colors a little muted, but leaving the key color in the image quite strong.
When working with color, I like to keep the color pallette quite muted, with one, or two brighter colors to make the subject pop, and draw attention to the subject. I am currently experimenting more with what I can do with color.
From there I take the image to Photoshop, and as the final part of the process, I use ICP, and Alienskin Exposure to add a little grain and contrast.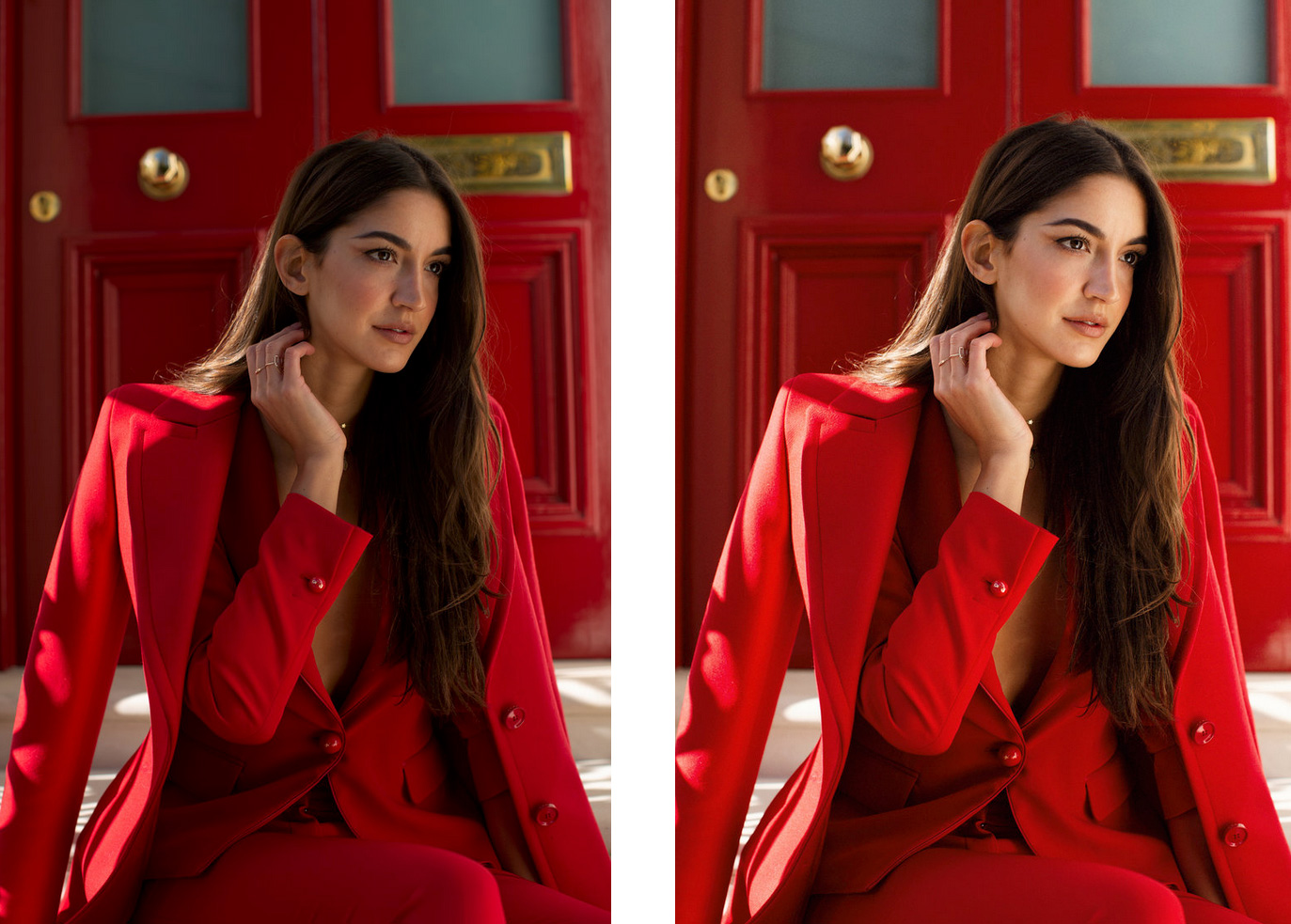 A before/after example of Oscar using Infinite Color Panel.
How do you incorporate Infinite Color Panel into your workflow and how do you think ICP benefits those less experienced in color work?
I have always kept my colors quite true to life in my photography, but I have wanted to break away from that a bit recently, so Infinite Color Panel has been great at encouraging me to try out new ways of using color.
Before I started using it, I tended to stick to the same toning styles, mostly out of comfort, and ease. Now I can quickly flick through lots of different options, when I find one I like, I tend to rename the folder, hide it, and start stockpiling other options I might prefer, once I have a few I'm happy with, I'll go back through my options and choose one, or mix them up a bit.
If I'm working on a group of images, I'd also drag the Infinite Color folder I chose over to the other images to keep the consistency.
_
Have you tried the panel yet? We'd love to see your creations! Get in touch on Instagram @infinitecolorpanel or the Facebook Infinite Color Panel group and show us your work.
If you haven't tried the panel yet, get started here:  https://infinite-tools.com/infinite-color-plugin/