We had an amazing array of entries for our first Infinite Color Contest! If you somehow missed it, you can see all the details and entries here.
I wasn't sure what to expect because this was our first biggest contest with an amazing number of prizes and options people could pick from!
I just want to thank everyone that took part because without you, this wouldn't have been possible. It really showed me that you all really did enjoy this and I can tell how much fun everyone had being creative! Often that is really difficult to find the time to do work we actually have fun with!
We had a group of people who helped me decide on the winner(s). I spent some time really going through each one to ensure that everyone got a fair shot and it was really tough. I didn't want to mess up and truly give the right person an opportunity. I would want the same if I entered a contest like this. But then I realized everyone was deserving, truly!
And the winner is…
Now with that said, I would like to announce our winner as photographer Leigh Schneider from Germany!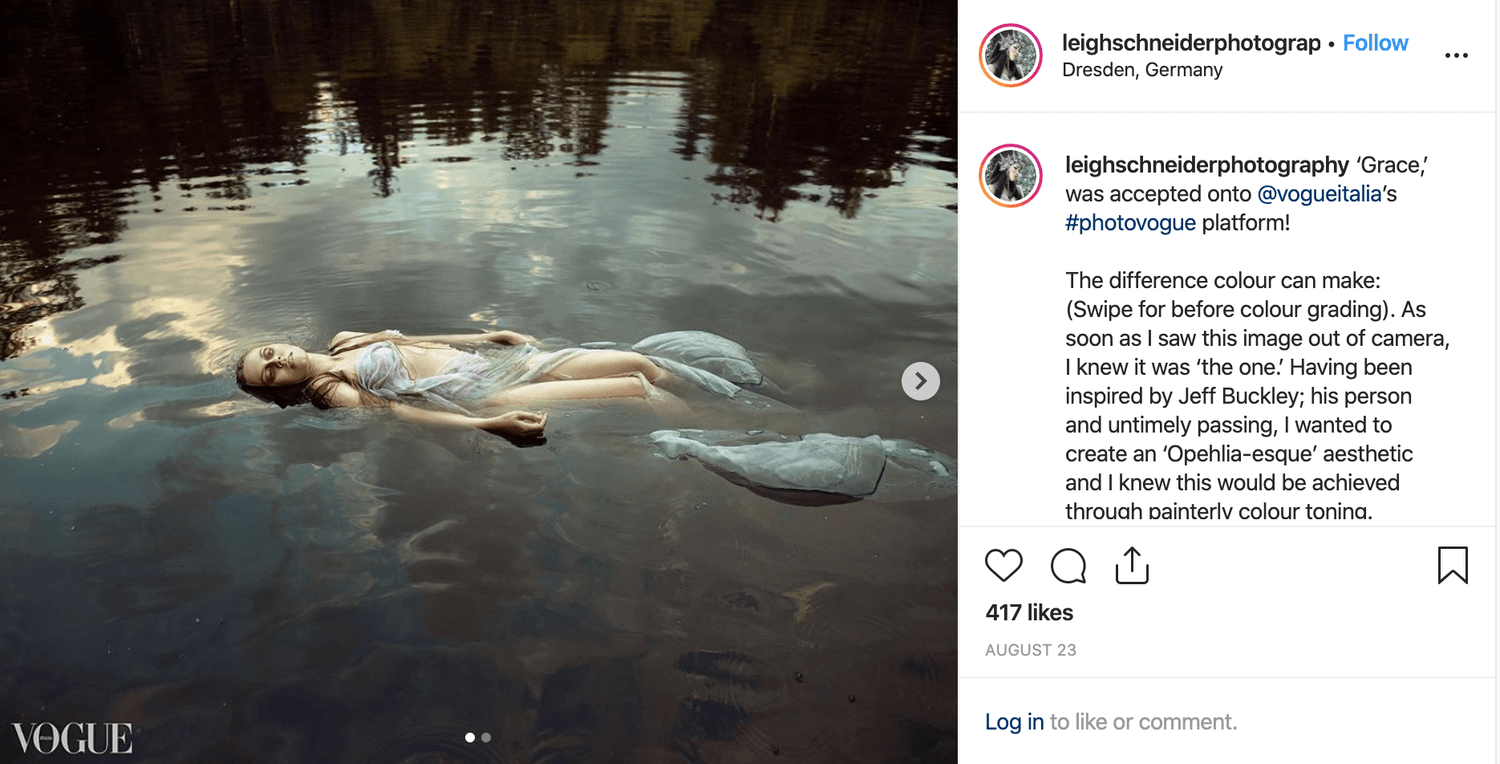 Her entry can be found here: LINK
She decided to take advantage of being a part of our future Retouching Retreats, where she will spend up to a week with a group of creatives. Her flight and room are all compensated including a spot at the event (collectively priced higher than our prize giveaway of $4,000). And she will receive the personalized training that comes with it!
Leigh had a really great before/after image but also a great entry and is a wonderful part of our community. I know she's been creating for years and really is a great person who is a creative at heart. I am proud that she won this and hope she is excited to use this time to take her work to another level!
Second and Third Place Winners
Our second and third place winners are JoAnna Claire and Tiffany Tran!
They will receive:
A full reimbursement of the Infinite Color Panel
A personal critique session of your portfolio
Retouching credit from Pratik Naik for 4 images
A one on one online tutorial session on anything regarding post production with Pratik Naik.
$200 credit to a future Retouching Retreat
See all of the entries to the contest by going to the challenge page.

Thank you to everyone who took part! I really can't tell you how fun this was. I can't wait to do more and host more fun opportunities for the community! There's nothing more fun than getting creatives together to do fun things like this!