Insights crafted and curated by Pratik Naik and Jonny Edward
Maxim's work is altogether mesmerizing. Whether commercial or personal, in origin, his use of light and color, combined with keen attention to detail, results in genuinely entrancing photography.We're honored to share imagery, and a brief breakdown of the project, from the artist himself. Enjoy!
Also, If you haven't seen Maxim's contributions to Photo Vogue's "Embracing Diversity" exhibition; please, we implore you, go check out the beautiful, powerful photographs that he created for the showing!
Be sure to follow Maxim on Instagram, and explore more of his spectacular photography on his website!
CREDITS:
Agency: Mode (@madebymode)
Art Director: Ian Varrassi (@ivarrassi)
Producers: Nicole Reyes (hey_heynic)Karla Cruz (@karladcruz)
HMU: Rebecca McMahon (@rebeccamacmahonmakeup)
Wardrobe Stylist: Alexandra Munzel (@alexandra_munzel)
Photographer:Maxim Vakhovskiy (@maximushka)
This is the final image of his masterpiece. Believe it or not, it was NOT shot on location!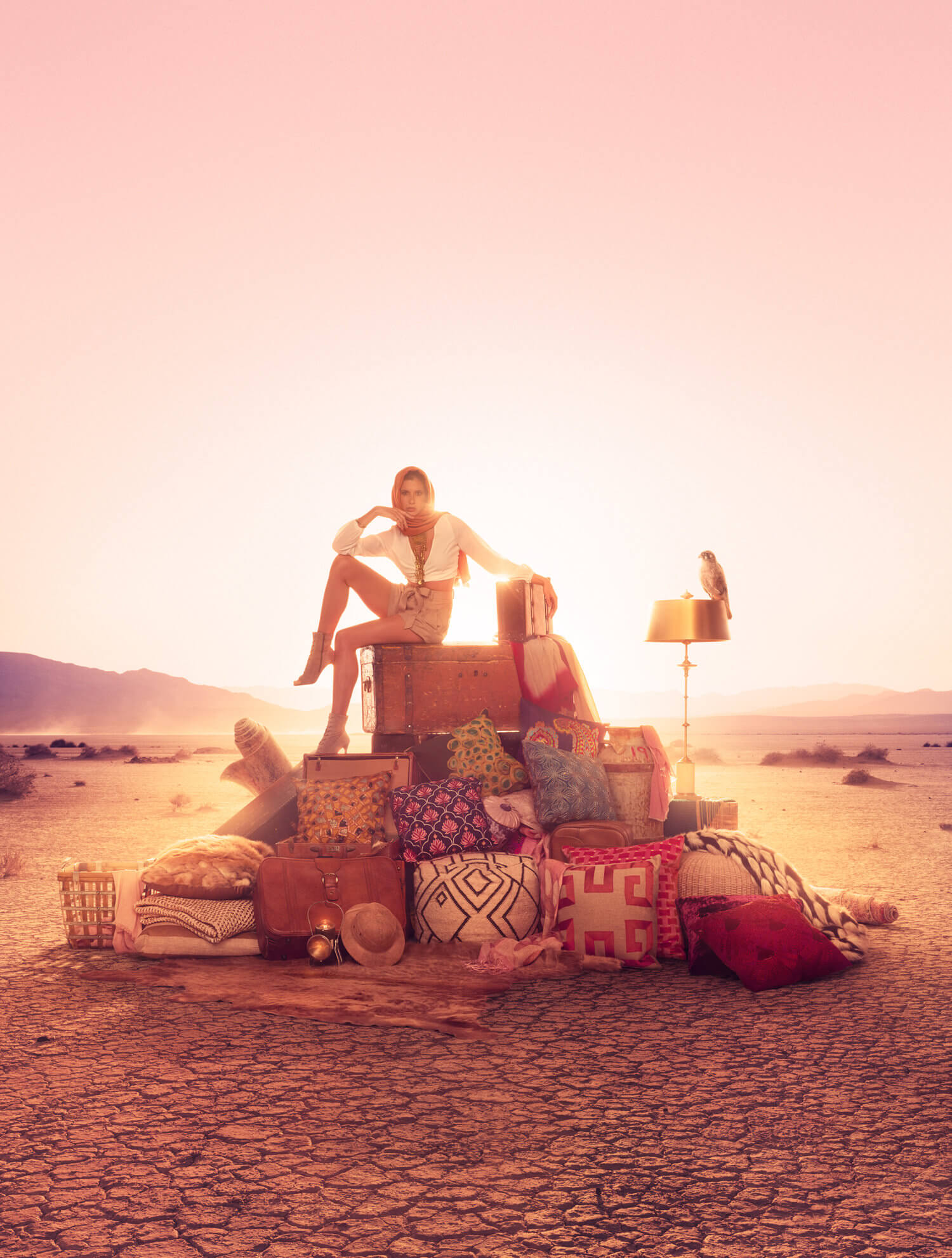 Here's a little screengrab of the BTS video Maxim took while shooting. It's remarkable how they show it on location! If you'd like to see the video, please join Felix's group here to check it out. The post is located here.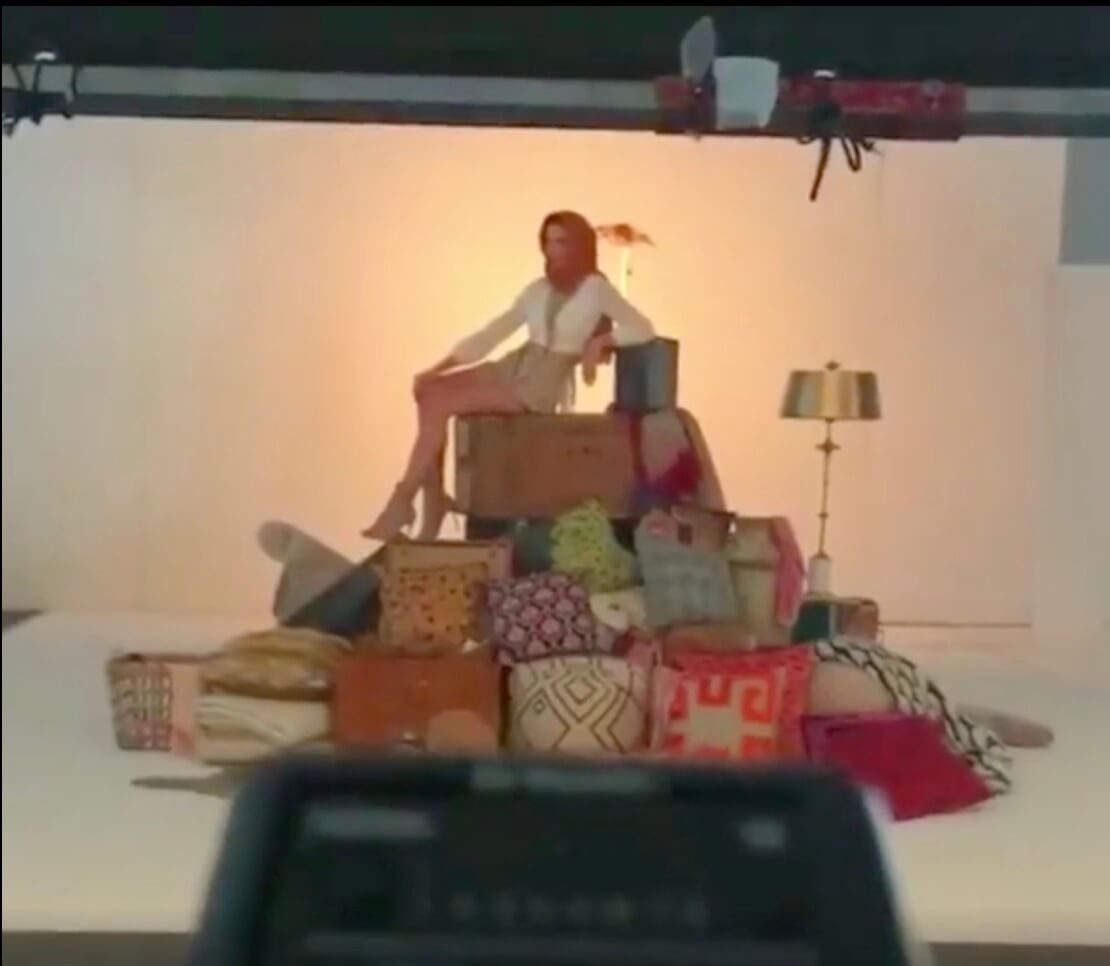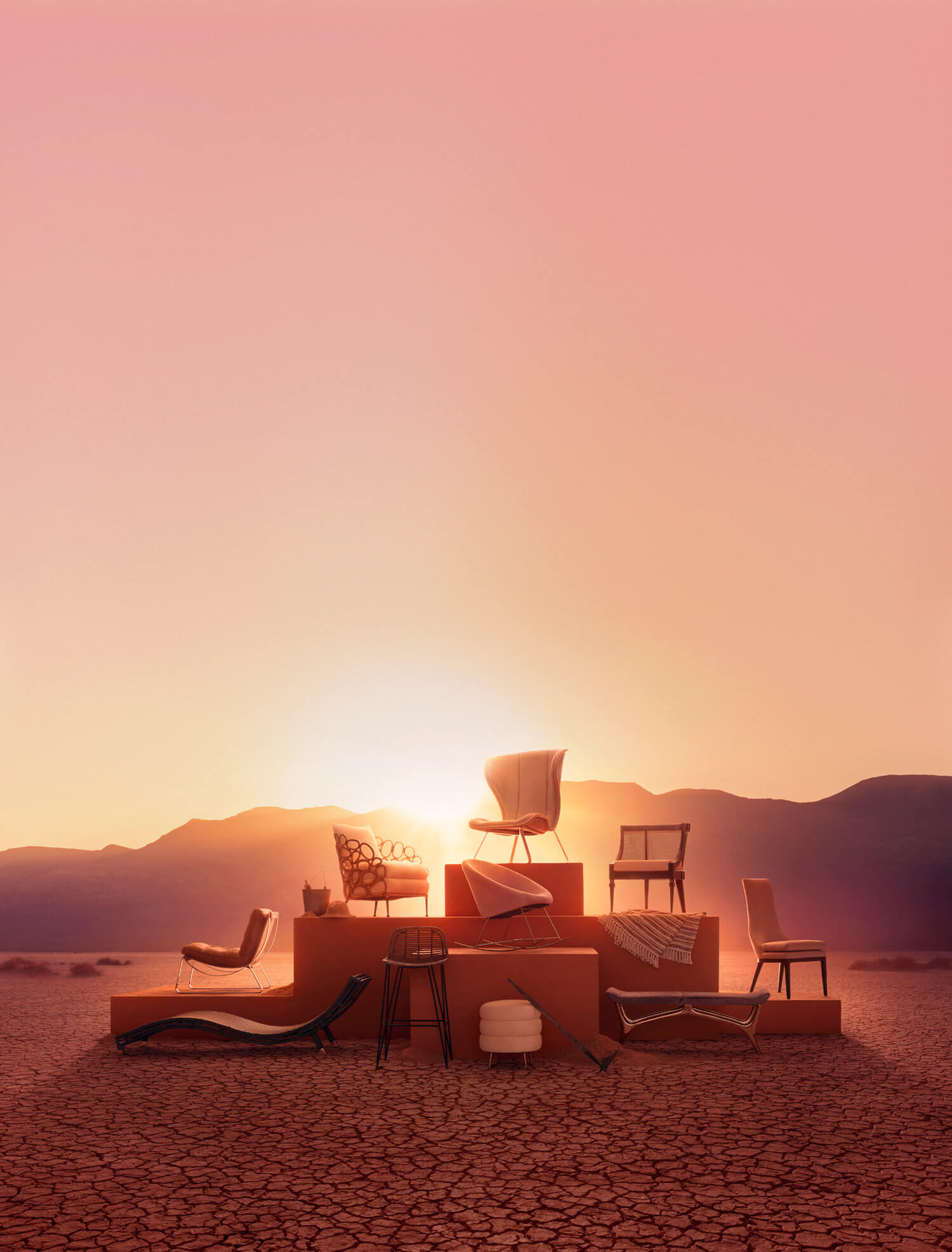 Maxim Writes:
Here's a selection of imagery from a campaign shoot completed earlier this year in Las Vegas for our agency's client, Las Vegas Market.
Firstly, when not shooting personal work, I am a photographer at Mode (http://studio.madebymode.com). So, I want to note that this was a project with multiple folks involved — stylists, art directors, producers, crew. You may find my personal work on IG – @maximushka
This was a very different project for me and led me out of my comfort zone, but being the sole photographer at an agency, you end up working with different subject matter, styles, etc., and try to figure things out and make them happen, preparing/learning the best you can… While hoping to maintain a certain aesthetic caliber.
In my photography work, I barely do any actual retouching, other than working on color and some very light clean up. I'm drawn to raw, pure beauty and beautiful light. With this project, I had to do full compositing (second time I've done this in my life). It went against my preference for authenticity but was certainly an interesting challenge. Would have loved to shoot this on location, but many factors prevented the project from taking that direction.
This project was shot in a "studio" — a large pavilion on the grounds of International Market Centers in Las Vegas. After taking photos of desert scene plates first, we had a large white set in the pavilion and tried to match lighting to those desert landscapes, where the light was dramatically coming from behind. The white set allowed for the actual shadows to be preserved and carried over to the composite.
Lighting Setup, 4 Lights (rented Profoto Pro-8a):
– One light with orange gel pointed towards the white wall behind the model to create bounced glow, mimicking the glow of the desert sky.
– Another light, also with an orange gel, was pointed towards the back of the scene and facing the camera. This light defined the shadows more and also created some nice sun-like flares, so we kept moving it depending on where we needed the flare.
– Then, slightly in front of the camera, there was a 12×12' ultra bounce with two heads firing into it for subtle fill and shadow detail, so we'd have a good tonal range to work with for compositing.
Regarding post-processing, I integrated the Infinite Color Panel, in the following way: After the base grade in Photoshop, multiple instances of ICP were used on Light mode at varying low opacities. The panel helped add further aesthetic complexities to the tones and hues of the images, better unifying the palette.
The project involved several of these different scenes as well as a later product shoot (that one was done without compositing). You may see some of the other images on my Instagram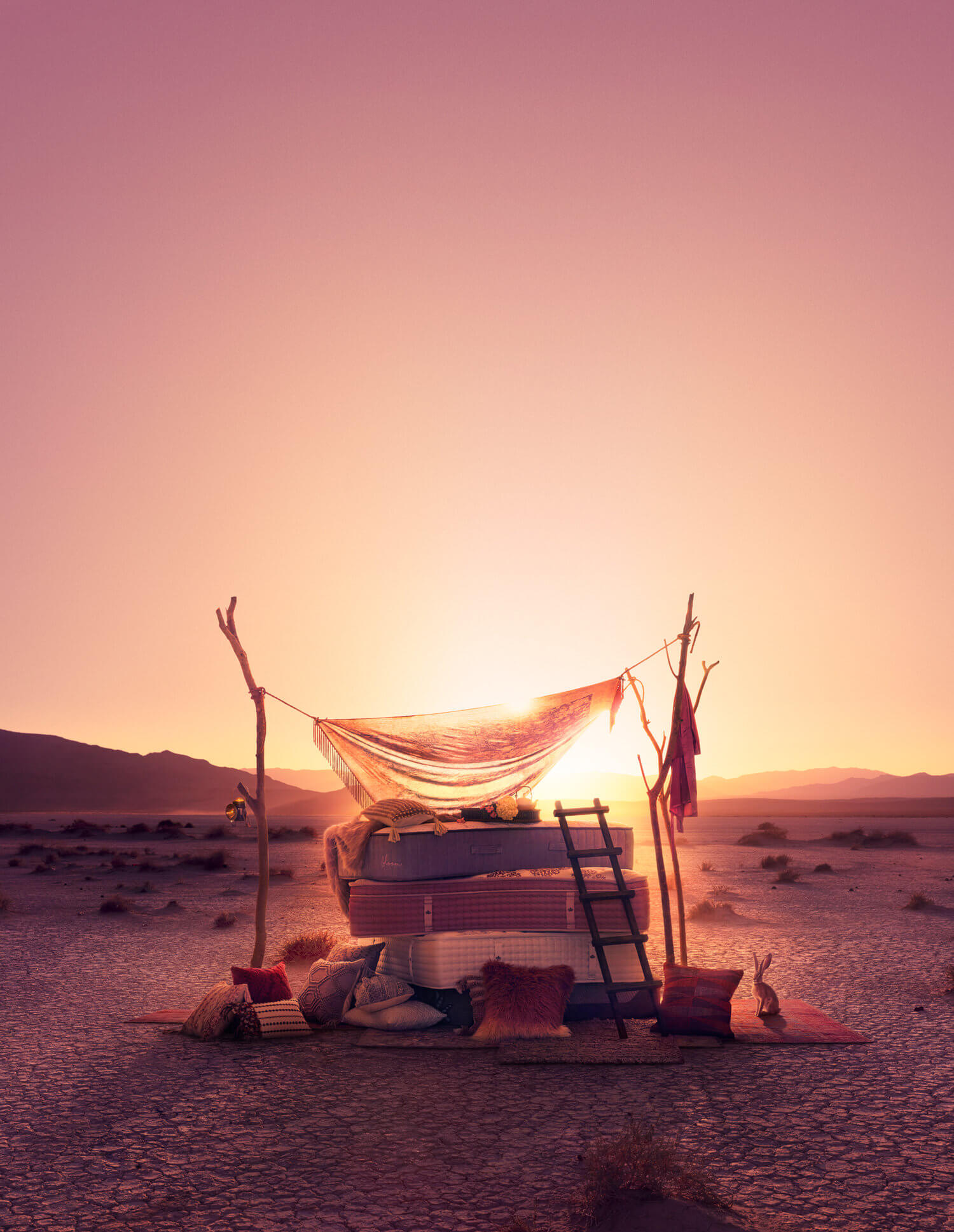 Lastly, here is a shot of the brilliant, creative minds, and collective team, behind this project.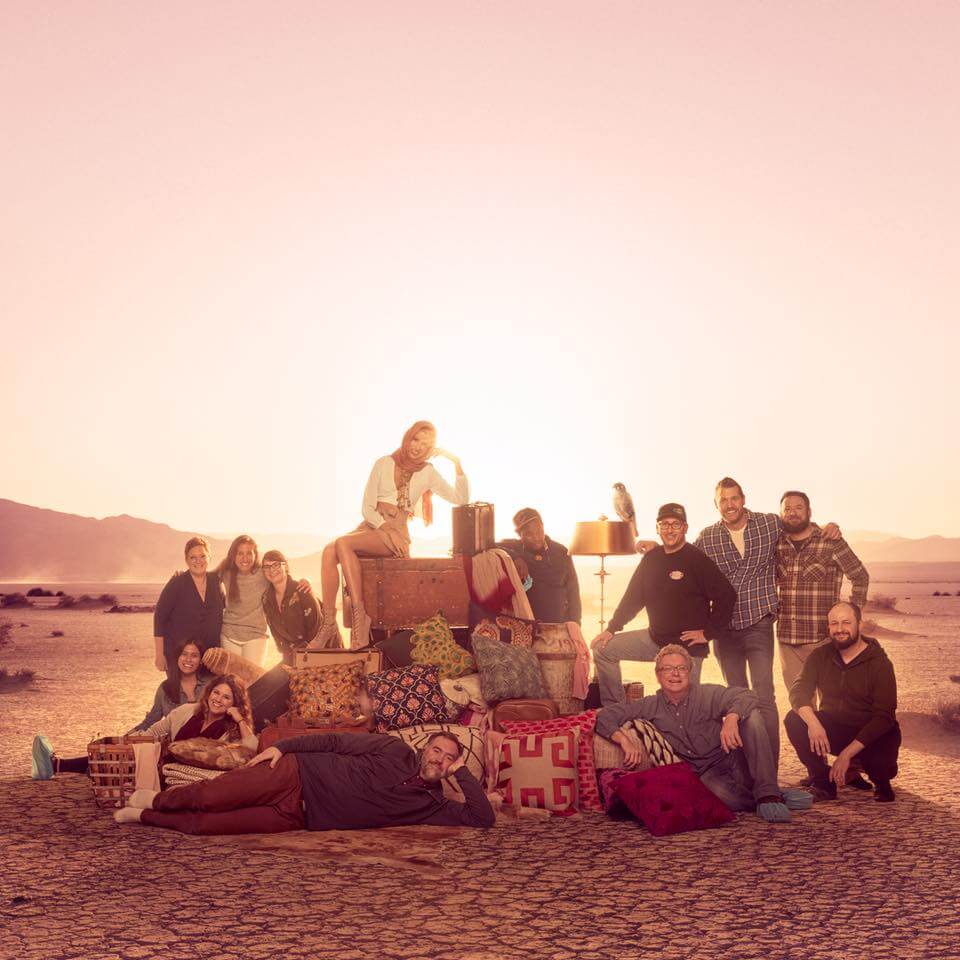 _
Have you tried the panel yet? We'd love to see your creations! Get in touch on Instagram @infinitecolorpanel or the Facebook Infinite Color Panel group and show us your work.
If you haven't tried the panel yet, get started here:  https://infinite-tools.com/infinite-color-plugin/